Business Reading & Resources
SUBSCRIBE
Receive articles and resources from Hawthorne Services in your email inbox. Sign up for the newsletter below!
Hawthorne Services values your privacy and will never sell or share your information.
Leadership
The 5 Levels of Leadership, by John Maxwell
Leading With Questions, by Michael Marquardt
Start With Why, by Simon Sinek
It's Your Ship: Management Techniques from the Best Damn Ship in the Navy, by D. Michael Abrashoff
First, Break All the Rules, by Marcus Buckingham & Curt Coffman
Personal Leadership and Results
7 Habits of Highly Effective People, by Stephen Covey
Lean In, by Sheryl Sandberg
Presence, by Amy Cuddy
Rising Strong, by Brene Brown
6 Ways to Lead When You Are Not In Charge, Frank Powell's blog
The Power of Focus, by Jack Canfield, Mark Hansen, & Les Hewitt
The Power of Story, by Jim Loehr
Mojo, by Marshal Goldsmith
Triggers, by Marshal Goldsmith & Mark Reiter
Your Oxygen Mask First, by Kevin Lawrence
Change Management and Embracing Change
Who Moved My Cheese?, by Spencer Johnson
Leading Change, by John Kotter
Coaching for Supervisors, Leaders
Crucial Conversations, by Al Switzler, Joseph Grenny, Kerry Patterson, Ron McMillan
Catalytic Coaching, by Garold Markle
Servant Leadership
The Servant, by James Hunter
The Way of the Shepherd, by Dr. Kevin Leman & Bill Pentak
Marketing
Blue Ocean Strategy, by Renee Mauborgne & W. Chan Kim
Critical Thinking and Decision Making
Think Smarter, by Michael Kallet
Emotional Intelligence
Emotional Intelligence 2.0, by Travis Bradbury and Jean Greaves
Emotional Intelligence, by Daniel Goleman
Primal Leadership, by Daniel Goleman, Richard Boyatzis & Annie McKee
Employee Engagement & Retention
The Power of Stay Interviews, by Richard Finnegan
Teamwork, Team Building
The Five Dysfunctions of a Team, by Patrick Lencioni
The Ideal Team Player, by Patrick Lencioni
Leaders Eat Last, by Simon Sinek
Business Management, Planning, Diagnostics, and Valuation
Good to Great, by Jim Collins
The Leadership Capital Index, by Dave Ulrich
Navigating the Growth Curve, by James Fischer
Built to Last, by Jim Collins
The 51 Fatal Business Errors and How to Avoid Them, by Jim Muehlhausen
Traction, by Gino Wickham
Culture
No Ego, by Cy Wakeman
Nimble, Focused, Feisty: Organizational Cultures That Win in the New Era and How to Create Them, by Sara Roberts
Church Leadership
No Ego, by Cy Wakeman
Congregational Leadership in Anxious Times, by Peter Steinke
Have a book recommendation? We'd love to hear about it!
If you have an opinion about yourself as a leader, how do you know that opinion matches up to reality?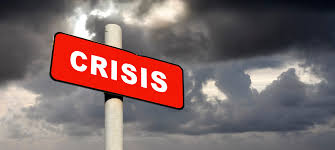 These challenging times require extraordinary leadership. In a 2015 Forbes article, Travis Bradberry listed twelve great leadership virtues, and we'd like to share their importance in this COVID-19 world.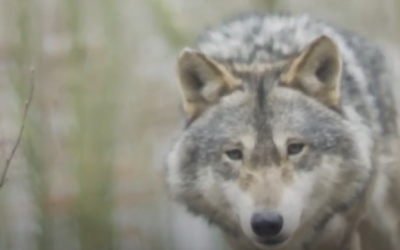 Organizational Rewilding is based upon the concept and application of nature rewilding. An example is the rebirth of Yellowstone Park. While the results have been controversial, the problems began when wolves were eradicated almost 100 years ago. The ecosystem began disintegrating at a rapid rate with the fast rise of elk herds, which ate most of the young trees, saplings and fauna. With the landscape out of balance, other species like beaver and birds could not thrive.