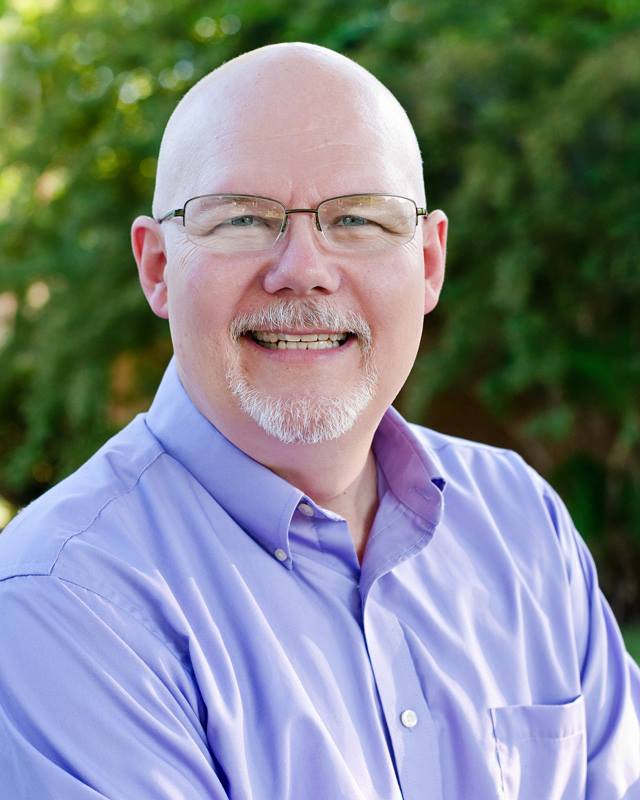 Chuck coaches business leaders to develop strong, profitable organizations solving their people problems and planning and execution challenges. 
As a partner with Hawthorne Services, he provides the innovative PXT Select™ that makes hiring, selection and succession an objective process and is Simple, Human, and Smart. Chuck also provides team building and behavioral tools including the leading assessment, Talent Insights®, for the DISC, Workplace Motivators and Emotional Intelligence space.
Chuck advises and helps businesses solve their hidden problems using tools that uncover symptomatic business issues that lower an organization's profitability and success.  With Stages of Growth tools and strategies to strengthen your business, growth and success become a profitable endeavor. 
andand Chuck facilitates workshops where participants benefit from:
Understanding and Enhancing your Emotional Intelligence with Useful Tips/Strategies
Solving Hiring and Selection Problems with Objective Tools
Resolving Conflict, Communication and Related Issues with DISC and Other Tools
Using Stages of Growth Prescriptive Solutions to Strengthen Your Business
Improving the Dreaded Performance Review Process
His best work is with clients that:
Are eager to develop better leaders
Are willing to hear constructive feedback
Are willing to innovate change in their organization
Are supportive of their community
Chuck graduated from Indiana Wesleyan University with a BA in Business.  He is a PXT Select™ Certified Professional, and certified in the Talent Insight's DISC, Workplace Motivators and TriMetrix® HD, and a Certified Stages of Growth Advisor.  He is a former forum leader for Renaissance Executive Forums for Warsaw, Indiana, based CEO and Key Executive Groups.  Visit https://about.me/chuck.bower or his LinkedIn page at: https://www.linkedin.com/in/chuckbower/
The Hawthorne Services Story
Founded in 1997, Karen Kehr's goal was to provide business improvement and talent management services to area companies. Making a significant career change, Chuck joined Karen in 2010. Originally known as Hawthorne Professional Development Services, the name would be shortened when the application for an internet domain blew up the registrar's computer system. On a more serious note, Karen and Chuck have worked with hundreds of organizations to "make stars" and transform leaders. 
Karen provided many years of services to diverse clientele, from corporate executives to self-employed entrepreneurs. Using her corporate training background, she created innovative training curriculum that improved business outcomes and leaders and strengthened leadership teams and skills. Karen's coaching skills resulted in a growing number of testimonials, as leaders lined up to seek her help. Karen earned a Certificate in Family Business Advising and was a frequent speaker for Renaissance Executive Forums, SHRM chapters, and other business groups. 
Priorities change, however. In 2020, after several years of gradually reducing her involvement in Hawthorne Services, she graduated to the role of  "super grandma" for six impressive grandchildren.  Northern Indiana's organizational loss is her family's gain!
Let me show you how I can help transform your leaders and organizations.
Fill out this form to receive additional information on my services. Privacy is important to us: your contact information will never be shared or sold.

Bob Wilmore, HR Manager, Universal Bearings
"Universal Bearings was in need of a skills test that could tell us the mechanical abilities of applicants, which could then be used as part of our training process. Hawthorne's test was the best one I could find that not only matched our needs, but was also affordable. So far, the tests results have proved to be a pretty good gauge of how each person has performed once each person's training period was completed."
Paul Maich, Vice President, American Containers, Inc.
"Our experience working with Hawthorne has been excellent. We find that using their candidate analysis service, in combination with our own interviewing process, helps us make more quicker and more effective hiring decisions. Their testing metrics provide information specific to the job we are filling. Chuck delivers any interpretations or clarifications we may seek in a clear, pragmatic, and timely manner, and we plan to continue involving Hawthorne in future hiring situations."
Anonymous Employment Manager
"We work to recruit and hire the best possible candidate for our full time job opportunities. On the factory side of hiring we have used various standard skill testing products that yielded low value in understanding how a candidate would perform in our working environment. Recently we worked with Hawthorne Services to design a unique industrial skill test that correlates in detail to some of our technical background required in sheet metal fabrication. The design process was very thorough and Chuck did most of the heavy lifting. Currently, we have a unique tool that yields objective results, EEO compliant, and simple to use. I would highly recommend Hawthorne Services as a solution to your skill testing needs."
Ray Johnson, California
"Chuck helped me in many different ways. There were several dimensions that Chuck helped me in and ultimately made a huge difference in my life and guided me and redirected me with very helpful insights. Chuck offered different tools for me to use and learn from, tools that will be invaluable to me into the future. I am grateful to have met Chuck and I was certainly empowered because of him."
Todd Lemons, Bethel College Director of Infrastructure Services
"The coaching I received from Chuck and Hawthorne Services greatly improved my management skill set. Chuck took interest in my position and myself as a person to put together a solid plan. I would highly recommend Hawthorne Services for the new manager/supervisor or for people like myself, who have been in management for a number of years, but wanted to move to the next level."
Georganna Geraghty, Schafer Industries Corporate HR Manager
"The Hawthorne machinist testing solution that was custom developed for Schafer Industries is key to our organizational success. The solution that was created by them for Schafer Industries has met or exceeded our expectations over the years with ease of use, with web accessibility, and the provision of immediate results. Hawthorne created this solution almost four years ago in response to our need to identify training and development area of our skilled labor workforce and we have been successfully using it since that time with no maintenance necessary. This value added assessment application standardizes the identification of specific skills and permits our organization to focus on the training needs of our manufacturing workforce. Ultimately, this increases our competitive advantage and leads to reduced costs for the manufacture of a higher quality product. I consider the custom built Hawthorne to be a vital part of our skills identification and development initiative."
JTS, South Bend, Indiana
"Through coaching from Chuck Bower I have reached a new level of leadership and management and have grown exponentially. This is very important given I was a new manager, and over the course of our coaching, my eyes were opened to a whole new way of leading and managing. Both my company and myself, professional and personally, have benefited from this learning experience."
Richard Fair
"I worked with Chuck Bower over the course of 2015 and most of 2016 as I was transitioning from work to home and self-directed activities. Chuck provided excellent coaching on the proper approach to take with regard to separation from a long-time employer and the transition went very well as a result. Further, Chuck provided good ideas and personal contacts with regard to my new endeavor that have been very helpful. He was always available by email and phone outside of our regular in-person meetings, and has continued to stay in touch."
Steve Fidler, President, Kuert Concrete, Inc.
"I asked Chuck to meet with a key manager of mine who struggled with time management and delegating responsibilities amongst a few other things. We were in an expansion mode and his weaknesses were really becoming exposed. Chuck met with my manager and during their meetings he was able to establish a level of trust and confidence with my employee and was able to get him to open up and understand his shortcomings in these areas. I have seen a significant improvement in these areas and my employee now recognizes when he falls back into some of his old habits and can correct it on his own. Chuck was very helpful in developing my manager's communication skills, ability to delegate responsibilities and hold people more accountable as well as making him more self-aware of his behaviors. I would recommend Chuck to anyone who is looking for a professional coach to help develop leadership skills within your work force."
J.S., Brownsville, Texas
"Chuck focuses on what the client wants to achieve and how to get there. It is exactly what I needed. He follows the client closely, is a good listener. Chuck was encouraging and supportive. I learned about possibilities that are available for me. I'm more motivated and clear about the next steps. Chuck is a calm, caring and supportive coach. He shared resources and his knowledge when I requested it."
Mike Donley, All American Homes, LLC, Former Director of Marketing Communications
"Working with Chuck was a pleasure. Even when confronted with a tough task he would always make the extra effort to find a way to resolve any issue I had. He and I worked together on several projects and he was always positive and proactive in his approach. I highly recommend Chuck as a true professional."
Dan Adams, Manufacturing Technology, Inc., VP & Owner
"Our company engaged Hawthorne Services to facilitate a critical family business discussion amongst the multiple owners. This was a very delicate situation that required innate knowledge of the individual personalities and styles. Effective facilitation of this discussion made the process proceed very smoothly and efficiently. Without such help, this discussion could have taken much longer than needed without a detailed plan of action or results."