People Problems
represent the highest form of complexity in every organization. 
People Problems range from dysfunctional team dynamics to weak hiring processes to poor performance management or development processes.  Each one of these impacts the bottom line, and together, they form obstacles that hinder improvement of organizational culture.
Solve these problems, and the organization hires and develops "A" players.  The organization promotes team balance, healthy conflict and problem resolution.  When these problems are solved, accountability increases, and team members want to be and do their best.  When empowered, a healthy group of "A" players play to win.
Reach out to find out how Chuck can help you solve your

people problems
Try These Proven Services

HIRING That is Simple, Human, and SMART
We provide solutions that are Simple, Human, and Smart.  We start with the end in mind: building a team of "A" players. Combine our tools with an extraordinary recruiting process and have Simple, Human, and Smart Selection.  We also can introduce best practices to you for Onboarding success.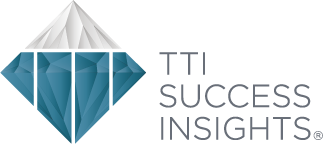 TEAM BUILDING AND DISC
Building a strong bond within a team requires an understanding of team dynamics, conflict resolution, and good communications training. Our approach includes helpful exercises and development activities to build trust, engage in healthy conflict, and strengthen commitment and accountability to achieve results.

LEADERSHIP DEVELOPMENT AND PERFORMANCE MANAGEMENT
A healthy organization demands that you take responsibility for the development of your employees. Every organization requires competent leadership to succeed. In successful organizations, employees engage in the work of the enterprise in meaningful ways; their goals and the company's goals align, creating mutually beneficial partnerships.
From A CLIENT
Paul Maich, Vice President, American Containers, Inc.
Our experience working with Hawthorne has been excellent.  We find that using their candidate analysis service, in combination with our own interviewing process, helps us make more quicker and more effective hiring decisions.  Their testing metrics provide information specific to the job we are filling.